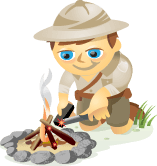 Call me biased, but blogs are changing everything and WordPress is leading the charge.  Millions of blogs have sprung up over the last few years and transformed the publishing world.
This represents a big opportunity for your business.
A Little Context
In the early days of the Internet, websites were static creatures. Once a site was published, that's pretty much how it stayed. Websites were built by programmers and even minor changes required contacting the designer or a specialized web manager.
Then came the blog.
Blogging turned the once-boring website into an ever-changing, dynamic creature. With the advent of the blog came blogging software and the ability to quickly publish content.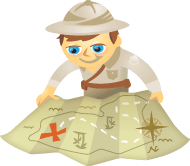 Want to build your personal brand? There are few tools as powerful as social media for quickly building a positive personal brand. Whether you're focusing on a global audience or a local one, social media can help you get visibility and help you forge connections.
In this article, I'll share some tips to help you leverage social media to gain more exposure.
#1: Reap What You Sow
What are you aiming for? What is your goal?
If you want to get yourself known, social media is a great way to build visibility and a platform. Getting known might be your goal or it might be a means to an end. Again, social media can help you build connections that pay off in terms of opportunities and offers.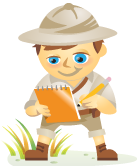 I recently sat down with Peter Shankman, founder of the network Help a Reporter Out, also known as HARO.
In this interview, Peter reveals why he started HARO, why it works and offers tips for starting your own social network. He also talks about how he built his community using social media.
HARO's tagline is "Everyone Is an Expert at Something" and the site's mission is to connect experts with journalists who are under a deadline. More than 100,000 experts are registered at the HARO site and more than 1,200 media queries are sent weekly to his global audience.