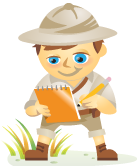 Recently I interviewed my very good friend Mari Smith, the "Queen of Facebook." She's coauthored the most popular book on Facebook called Facebook Marketing: An Hour a Day and has an exciting new book on relationship marketing.
You've also seen her outstanding articles on Social Media Examiner pretty much since our inception, and she's also the anchor of Social Media Examiner TV.
She now has a brand-new hot book out called, The New Relationship Marketing: How to Build a Large, Loyal, and Profitable Network Using the Social Web.
Catch the full interview (audio) at the end of this article.
Mike: Your new book is called The New Relationship Marketing, and I want to key in on the word "new." What's new about relationship marketing?
Mari: Well, first of all, the phrase relationship marketing was coined way back in the '80s by a professor, and I have for 10 years—long before Facebook was even on the map—called myself a "relationship marketing specialist." And I love that term because to me it transcends the medium. It's all about people doing business with people.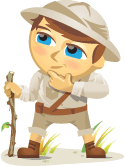 Today is Christmas. This is perhaps the most celebrated holiday in the entire world.
Gift giving is core to the message of Christmas. For unto this world a child was born, a gift for all mankind who believe. If you celebrate this holiday, I want to wish you and yours a blessed Christmas.
Now to my question…
I've had a lot of time to think lately. Why?