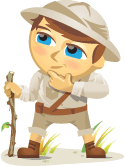 Groupon has been hailed as the new miracle advertising tool. It has also been accused of being a ruthless corporate giant, preying on the ignorance of small businesses.
Since its inception in November 2008, Groupon (think social media meets coupons) has transformed the way local businesses promote their products and services.
How does it work?
First, you agree to become a featured business on their network. You then reduce your product or service price by 50% or more. Groupon promotes the deal and gets new customers through your doors. For every deal, Groupon gets between 30% and 60% of your drastically reduced price.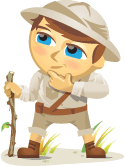 Since location-based check-in app Foursquare was launched at South by Southwest in 2009, the app has seen exponential growth, reaching over 7.5 million users this year.
Other apps have been popping up as well, as geolocation takes center stage in the mobile arena and users flock to apps that create games from typical situations and offer rewards for users.
Two years later, check-ins are old news and the still-young area of geolocation is evolving to keep users interested. Apart from gamification through leaderboards and badges (or stickers, or pins), the motivation for users to participate in location-based networks is severely lacking.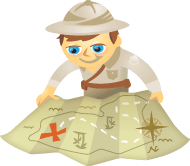 2011 has been hailed as the "year of geolocation." Alas, so was 2010. As was 2009 and 2008. Yet geolocation services like Foursquare and Gowalla continue to seek mainstream audiences with limited success.
Most smartphone users have never used a geolocation app.  What's holding them back?  And how should marketers approach these emerging technologies?
The Value of Geolocation
It's easy to see why marketers would be interested in geolocation: You can effectively target customers at the most important point in the consideration cycle – standing right in front of you. Digital marketing has historically been tasked with either an awareness/brand-building role, or – more frequently – a direct response role, driving customers right into the ecommerce funnel.