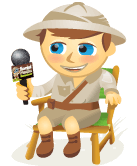 In this video I interview Bryan Elliott, founder of Linked OC. The "OC" stands for Orange County and Linked OC is a local organization servicing the local Orange County area.
Bryan shares how he built a 5,000 strong local community organically thanks to social media. You'll also discover how Bryan uses a mix of live events, social media and geo-location services for hyper-local marketing.
Be sure to check out the takeaways below after you watch the video.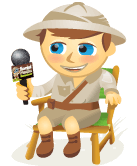 In this video I interview Brian Solis author of the best selling book Engage! Brian shares how his Social Media Manifesto became a rallying cry and led to the "Engage or Die" slogan he now uses on his website.
You'll also learn why social media can do more for businesses today and what businesses need to look for in geo-location tools. There are more opportunities today for businesses to engage with their customers and Brian gives you insights into how to convert this engagement into sales.
Be sure to read the takeaways below and leave your comments after you've watched the video.