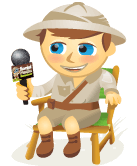 In this video I interview Brian Solis author of the best selling book Engage! Brian shares how his Social Media Manifesto became a rallying cry and led to the "Engage or Die" slogan he now uses on his website.
You'll also learn why social media can do more for businesses today and what businesses need to look for in geo-location tools. There are more opportunities today for businesses to engage with their customers and Brian gives you insights into how to convert this engagement into sales.
Be sure to read the takeaways below and leave your comments after you've watched the video.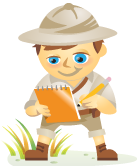 There was an overwhelming number of users checking in using Foursquare at the South by Southwest Conference (SxSW), held in Austin, Texas recently.  The application changed itself up a bit for its second conference appearance, allowing users not only to check in at buildings, but at each event at the conference.
It is mind-boggling to think that the now-famous location-based app launched at the very same conference only a year ago. Geo-location apps like Foursquare and Gowalla took center stage at the event, with Foursquare being the clear winner.