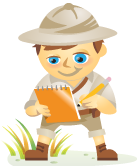 I recently interviewed the world's leading marketing expert Seth Godin, author of 11 books (many of them focused on marketing). Some of his more notable books include Permission Marketing, Purple Cow, and Tribes. His most recent bestseller is called Linchpin: Are You Indispensable?
During this interview, you'll learn how Seth employed new media to promote his latest book and his thoughts on marketing and social media.  Note: Be sure to listen to the complete interview at the bottom of this article.
Mike: What exactly is a "linchpin" and how do I know if I'm one?
Seth: A linchpin is the person we can't live without—the indispensable person who does work that matters, the person who is trying to stand out as opposed to fit in, the one who's not easily replaceable, the low-paid cog in the giant industrial machine but, in fact, the person whom we seek out.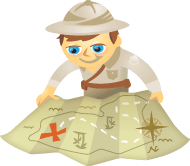 The biggest mistake marketing and brand managers make when approaching social media is not thinking of the social web in the same strategic light as everything else they produce.
Social media is no more a one-off playground for brands than television advertising, direct mail campaigns or customer relationship management programs. It's serious business and should be treated as such.
The following question then becomes relevant: "How do we think about social media strategically?" The good news is that it's not that difficult, provided your planning team has an understanding of two things and a healthy grounding in another.
The two essential knowledge bases you'll need are an understanding of the social media tools available (from blogs and social networks to wikis and beyond) and the philosophical foundations to be successful in social media (think share, not sell). The healthy grounding should be in the 5 essential pillars of a social media campaign.