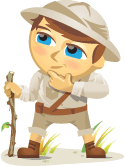 Are you confused about the new Federal Trade Commission (FTC) disclosure rules and how they relate to your social media activities?
Do you want to know more about what you need to disclose and how to make disclosures on social media to comply with U.S. consumer laws?
In March of this year, the United States Federal Trade Commission released the first update to the .com Disclosures guide.
Here's a look at the key points in this update relevant to social media marketers today.
The Environment Has Changed
First, it's important to understand the environment in which this guide was published.
With the first release in 2000, the .com Disclosures guide was an attempt to narrow the gray area of how marketing and advertising worked on the Internet so companies could maintain compliance with consumer protection laws.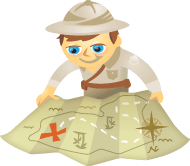 Have you wondered about U.S. Federal Trade Commission (FTC) disclosure regulations? Wondering whether you've been compliant?
Keep reading for a detailed understanding of FTC rules and regulations on endorsements and testimonials in social media.
Some background…
Any time the US Government implements new regulations, there is discussion, debate, information and plenty of misinformation.
Nearly 2 years ago, in December 2009, the FTC revised, for the first time in 3 decades, its rules and regulations about endorsements and testimonials in advertising.
The prior rules were made long before the Internet and needed to be updated to account for this new type of media. Since implementing the new FTC Disclosure Guidelines PDF for endorsements and testimonials in advertising, bloggers have been given a multitude of interpretations, rules, best practices and how-to's. Sadly, most of the information has been more scare tactics than useful.