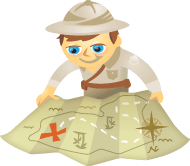 Want to build your personal brand? There are few tools as powerful as social media for quickly building a positive personal brand. Whether you're focusing on a global audience or a local one, social media can help you get visibility and help you forge connections.
In this article, I'll share some tips to help you leverage social media to gain more exposure.
#1: Reap What You Sow
What are you aiming for? What is your goal?
If you want to get yourself known, social media is a great way to build visibility and a platform. Getting known might be your goal or it might be a means to an end. Again, social media can help you build connections that pay off in terms of opportunities and offers.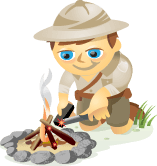 Google Buzz is important, not because it's the next big thing, but because it's from Google and is bolted onto one of the world's biggest email services, Google's Gmail.
When a service launches with millions of users right out of the gate, we need to take notice. That said, it's still the early days for Google Buzz. It might be a bit premature to be jumping on this bandwagon with both feet. So what should you do?
In this article I'll reveal what you need to know about Google Buzz.
The good news is Google Buzz is not particularly complicated or new. Google has used the most basic features from other popular platforms: friends and status updates.
You can post short messages, comment and "like" other people's messages, plus share links and photographs. All familiar stuff. Your initial friends will be from your Gmail address book and you can find other people with the usual searches for email address and name.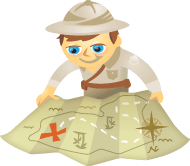 Social media has many uses—from making contacts to performing customer service—but driving quality traffic to your site is Twitter's secret weapon.  The big question is this: How can we get more of that lovely attention we crave?
As my recent poll shows, generating incoming traffic is the number-one need that people have right now, and for good reason. Traffic translates into:
Attention, engagement, conversation and recognition
Spreading your message far and wide
Prospects and subscriber opt-ins
Customers, increased sales and leads
Media and interviews, which lead to more attention
… and last but not least, an ego boost.
In a previous article here I mentioned the many benefits of Twitter for your business. Now here are seven key points you need to know if you want to get more targeted traffic from Twitter: