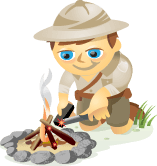 Advertising on Facebook can be a cost-effective means of bringing new people to your fan page. To truly harness the value of Facebook advertising, you'll need to dedicate time and resources to test, analyze, monitor and tweak your ads.
Do this and you may just find a sea of opportunity waiting for your brand, company or event.
The biggest challenge with Facebook advertising is maximizing the efficiency of your ads. In short, this means getting as many Likes for as little money as possible. To help you win this challenge sooner rather than later, here are seven important facts you should know about Facebook advertising that will help you get moving in the right direction.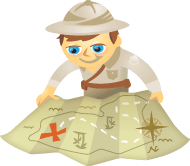 It's no secret that Facebook is the most powerful social network on the planet. With 500 million active users, Facebook represents a huge opportunity for smart businesses.
To take your Facebook marketing to a new level, here are hot Facebook marketing tips direct from the top industry pros. You'll want to incorporate these priceless ideas.
The best way to get the most from Facebook is to model the best. Find out who's doing it right and getting real results, and model their strategies. Here are seven ideas from the top authorities in Facebook marketing. Take notes—these tips are too good to pass up!