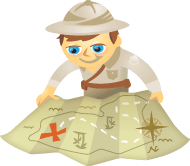 Do you post images on social media?
Would you like to create attractive images to share?
When creating images for social media, quality makes a difference.
In this article we'll share tools and resources to create professional and engaging social media images that you can use on multiple platforms.
Why Create Images for Social Media?
In this visual-centric world, it's more important than ever to create high-quality sharable images.
Getting Visual With Your Content: 10 Effective Ways to Use Images: In this infographic from Fresh Take on Content, Lane Jones visually suggests different ways you can use images in your social media. Share product pics, recipes, team photos, location, checklists and more. "It's amazing how by just taking ordinary words… and putting them on a background makes the difference between a post that barely gets noticed and one that gets liked, shared, retweeted or reposted," she says.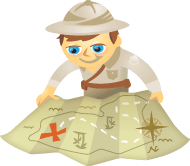 Do you struggle to find good content to post on LinkedIn, Twitter or your Facebook page?
Would you like to find reliable sources of content your fans and followers love?
This article contains eight tips to help you quickly find great content.
Why Share Other People's Content?
It's all about becoming a valuable resource.  When you can dig up great articles your audience is interested in–regardless of the source–you'll become more respected and your content will be widely shared.
And when you have some of your own content to share, people will be more likely to help spread the word.
Here's where to find valuable content:
#1: Watch Large News Sites
Depending on your industry, you may find topical and interesting articles on large news sites such as USA Today, The New York Times and The Wall Street Journal. If you have a news site or magazine for your niche that provides industry news, make sure you have that bookmarked as part of your content.
The Huffington Post has a lot of different categories to draw your content from.