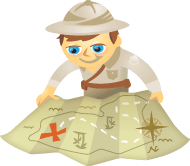 Are you wondering how Foursquare could help your business?
Are you interested in rewarding your loyal customers?
To this end, Foursquare is the ideal platform to bridge the gap between your offline and online audience in an affordable and scalable way.
Why Foursquare?
As the leading location-based social network, Foursquare offers a plethora of opportunities for businesses both big and small.
There are many alternatives to using Foursquare, but when it comes to location-focused social apps, Foursquare is the king of location with its 20 million users and robust features for users and businesses alike.
People use Foursquare to check into locations they've visited by using the app on their mobile phones. Once they've checked into a location, it can be shared with their Foursquare friends, Facebook friends and Twitter followers.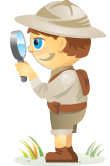 Welcome to our weekly edition of what's hot in social media news. To help you stay up to date with social media, here are some of the news items that caught our attention.
What's New This Week?
Foursquare Supports Brands Without Physical Locations: Up to now Foursquare was only for businesses with a physical location. With Foursquare for Business, "brands that are not tied to a specific physical location" can now use Foursquare's Pages and Custom Badges in their social media marketing mix. Find out more about what this means to you here.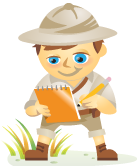 You know the location wars are heating up when a simple search for "Foursquare vs. Gowalla" returns millions of results. And then there's MyTown.  Which of these is right for your helping your local business?
The two hottest location-based social networks—Foursquare and Gowalla—are taking different approaches to the market, and seeing unique uptake patterns as a result.  While these companies have repeatedly said they don't view each other as competitors, the activities on networks are similar.
What's more, several other companies are making the case to be included in the discussion about the top location-based network, including Booyah's MyTown, which has more users than Foursquare and Gowalla combined.
Let's take a look at how the location wars are unfolding and which of these services might be ideal for your marketing strategy.