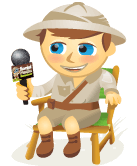 In this video I interview Leo Babauta, the founder of the successful blog Zen Habits and author of two books: The Power of Less and Focus.
Leo talks about the story behind growing Zen Habits to over 210,000 subscribers.  And he also shares how to simplify life and focus on things that matter most to get more done while doing less.
Be sure to check out the takeaways below after you watch the video.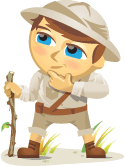 Are you considering starting a blog? Maybe your blog isn't working for you? Blogging is one of the hottest ways to build business online.
It's changed considerably from the early days of "dear diary" and "angry conspiracy theorist" blogs. Even Time Magazine has started honoring their "Best Blogs" of the year.
Here are eight questions to ask–keys if you will to blogging success.
#1: Are You Passionate?
In The New Rules of Marketing & PR, David Meerman Scott urges would-be bloggers to "be passionate about and want the world to know about" their subject. If you need copy written for a corporate blog and you don't have a fire in your belly for the subject matter, delegate to or hire someone who does.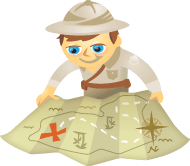 How well do you really know your audience? Do you know their likes, dislikes, needs, fears, wants, and challenges? Getting to know and understand your customers and prospects is the key to growing your business.
With the rise of social media, the importance of knowing your audience has taken center stage. When you listen to your audience, your one-on-one engagement on social sites becomes effortless and ultimately you are able to deliver exactly what they want, when they want it.  The real-time element of social media makes this possible.  With simple online surveys you can take your social media program to an entirely new level.