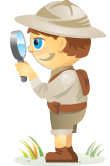 Welcome to our weekly edition of what's hot in social media news. To help you stay up to date with social media, here are some of the news items that caught our attention.
What's New This Week?
Facebook Introduces Sponsored Stories: Companies can now sponsor ads in the sidebar to republish check-ins and other updates made by the viewer's friends.  This shows viewers what their friends have to say about the brands sponsoring these ads.  Watch the video below to see how it works: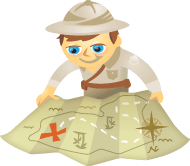 If you look at most Twitter users' Favorites, this feature is often completely empty or seldom used. Many people simply don't know the power of this tiny tool! There are so many creative and useful ways to get mileage out of selecting tweets to favorite (others' and your own).
With the constant stream (river!) of information rushing by on Twitter, here are five fun ways to capture your favorite tweets and have a way to archive/refer back to them.
First, let's make sure you know how to favorite tweets, what types of tweets to favorite, and where to find your Favorites URL/RSS Feed: