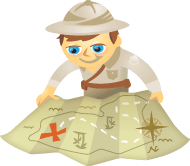 Are you maximizing the marketing power of your Facebook page?  Want to know how?
Keep reading…
There are several lesser-realized features on and around your Facebook page that can be optimized to best reflect your brand.
Let's break down your page visually into 5 major parts to understand best how to optimize your Facebook page: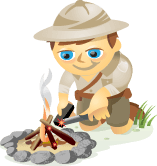 Are you wondering how to visually optimize the new Facebook page layout?
As of March 10, 2011, it became official—the new Facebook page layout was applied to all fan pages. Now that the dust has settled, bugs addressed and some tweaks made, admins can now focus their attention on making the most of what Facebook has given them, which is a LOT of screen real estate!
Essentially, the new page layout gives over two-thirds of the available screen space to brands (see the red boxes in the image below), with Facebook reserving only its narrow blue band at the top and the right column for its own content.