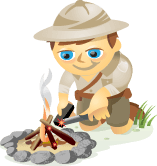 Are you wondering what to do about the new Facebook page changes? This article will explore the important changes and what it means for your business.
On Thursday, February 10, Facebook finally pulled the trigger and announced the updated layout of Facebook pages. They made the change to bring them more in line with the recently redesigned personal profiles and to provide a more consistent user experience.
As with any major change to the Facebook user experience, the new design and features were accompanied by complaints, but overall, were well received.
Let's take a closer look at these changes and what they mean for your business.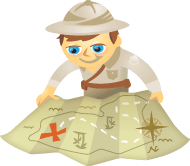 Important Note: Facebook no longer supports FBML. Please refer to the articles on Facebook iFrame.
Is your Facebook page dull and uninviting?  Maybe you've seen those really attractive Facebook pages and wondered, "How'd they do that?"
Given Facebook's powerhouse status for marketers, isn't it time you upgraded your Facebook page?
How can you help your brand stand out from the competition and increase the relevancy of your Facebook page?
The answer: Static FBML.  This article will share what you need to know to conduct a Facebook page makeover.