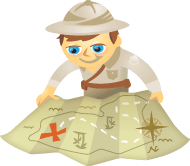 Facebook Fan Pages are popping up in record numbers.  Now businesses have another space to connect with their clients or customers and a great opportunity to add value.
However, one thing I hear repeatedly is that Fan Page owners are frustrated with their lack of fans and low engagement levels. They work hard to create the page, add the bells and whistles, but no-one comes.
One reason for this is a lack of purpose and planning. The words purpose and planning might not get you all that excited.  However, the payoff is big and worth the time.  Once you put a plan of action in place (in the form of an editorial guide), the rest starts to fall into place. The result:  growing fans and increasing engagement will not feel like work, but actually be an enjoyable experience.  Imagine that!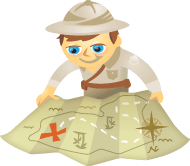 Perhaps you have a Facebook Fan Page and even some fans.  But now what?  How can you encourage your fans to act and interact?
In my prior post I covered the various sources and types of content you can post on your Facebook fan page. I also talked about the importance of consistent updates.
However, just like the "Field of Dreams" – if you build a fantastic fan page with plenty of quality content, will they come and will they stay?
They will come and they will stay if you give your fans good reason to engage.