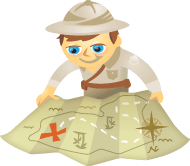 Want to increase your Facebook fan engagement?
Keep reading for some simple techniques to get your fans more involved.
Even if you're active on your Facebook page's wall by posting regular status updates, interacting with fans and answering questions, you're still missing out if you aren't using calls to action.
A call to action encourages or even incentivizes fans' responses to your content, and it can be as basic as a simple status update.
Your fans will enjoy interacting with your Facebook page and your page will benefit the most with increased visibility, traffic and marketing opportunities.
Many Facebook page admins aren't quite sure how to foster an active fanbase, so here are five effective ways to call your fans to action.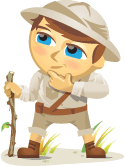 Fan-gating or Like-gating is the practice of displaying certain content only to users who Like your Facebook page.
It's an increasingly common practice and something I discuss with clients almost daily. But is it a good idea?
What is Fan-Gating?
Fan-gating is accomplished by creating two versions of a tab on your page—one that's shown to users who already Like your page and one to those who have not Liked the page.
The non-fans are encouraged to Like in order to "unlock" the content behind the tab. Because information about whether a user has Liked your page is easily accessible through Facebook's Graph API, it is relatively easy to implement a gate, or "reveal tab" as it is sometimes called. There are many companies that provide tools to do this and a list of some of them can be found here.