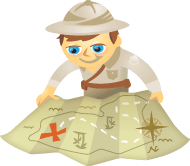 Do you have a recognizable online tone?
Do you make the most of it in your Facebook updates?
A consistent tone makes fans feel comfortable so they're more likely to interact with you.
In this article you'll discover how to establish your voice and use it to get more engagement on Facebook.
Match Your Voice to Your Fans' Expectations
Competition for attention is fierce on Facebook. If you want people to keep you top of mind, you have to give them increased value. That higher value gives fans a reason to come to your page and interact with your updates.
Ah, but how do you do that? To provide the right kind of value, you need to know why your audience is on Facebook in the first place. How do they use it? What do they look for? What do they interact with? What do they want?
Facebook users primarily seek out connectivity, community validation and media saturation/entertainment. Being marketed to isn't high on their list (if it's on their list at all).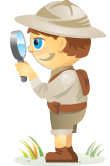 Welcome to our weekly edition of what's hot in social media news.
To help you stay up to date with social media, here are some of the news items that caught our attention.
What's New This Week?
Facebook Introduces Gift Cards: Facebook Card gifts are rolling out gradually in the U.S. You'll be able to give your friends "gifts to Jamba Juice, Olive Garden, Sephora and Target all on one reusable gift card from Facebook."  After you select a gift for a friend on Facebook and complete your purchase, your friend will be notified immediately and will then receive the Facebook Card in the mail.