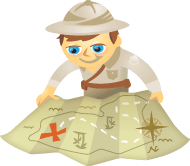 Do you want to know how to help your Facebook Page appear higher in Facebook search and beyond?
With the new Facebook Graph Search, this is a good time to revisit your page.
Here are five steps to make your Facebook Page more searchable and visible.
The first three steps outlined below are for entry-level Facebook Page admins. If you're certain that you're already implementing the most basic best practices, skip ahead to step four.
#1: Choose the Right Name
This sounds really obvious, but many businesses can't help but cram lots of keywords in their name in the hopes of boosting searchability. This can backfire.
If you were, say, "Bubba Gump Shrimp Co.: Baked Shrimp, Shrimp Creole, Shrimp Scampi, Fried Shrimp and More Shrimp," your name would look like spam. Just "Bubba Gump Shrimp Co." says all anyone needs to know.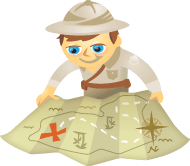 Are you looking for creative ways to spread the word about your Facebook page?
Your fan page can be one of your organization's richest sources of interaction, R&D and lead generation. The only problem is making people aware of it!
Unless you have a built-in audience like big-boy brands Coke or Red Bull, you'll need to educate your fan base on how to find you on Facebook.
To help you out, I've put together a list of 20 different ways to promote your Facebook page. Even if you only put a few of these ideas into action, you'll start seeing growth and increased conversation on your fan page.
Are you ready? Let's get started.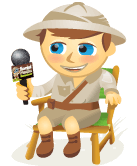 Have you considered enhancing your Facebook page with a Facebook app?  Are you wondering which ones are great and how to add them to your page?
Well, look no further.  In this episode of Social Media Examiner TV, Mari Smith shares her favorite Facebook apps and explains what they can do for your business.
Be sure to share your feedback and see the show notes below.