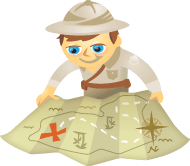 Do you use Facebook to promote your business?
Are you struggling to find ways to get noticed on the platform?
With each update to Facebook, it becomes increasingly harder for small businesses to make a splash in front of their intended audience.
Here are four marketing tactics you can use to get more out of your Facebook advertising.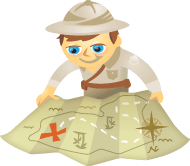 Are your Facebook posts going unnoticed in Facebook's news feed?
Are you wondering how to get more people to pay attention?
Sharing updates that speak to your fans' interests and that entertains can provide great opportunities for interaction.
In this article, I'll show you eight ways to get great traction with practical Facebook updates.
Rethinking Facebook Posts
Facebook has woven itself into the very fabric of our global community.
It provides a unique and powerful opportunity for your business to intersect with your ideal audience without that audience needing to search for you or already be thinking about you.
The downside is that you're competing with a lot of other noise in the news feed. The key, then, is to find a way to attract your fans' attention so your updates aren't missed or ignored.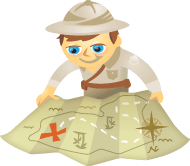 Are you looking for the latest social media marketing tactics?
Do you want to know what the social media marketing pros are doing today?
Keeping up with the latest social media changes is not always easy, and our social media marketing tactics may need to be refreshed.
We asked 16 social media pros to share the best marketing tactics worth doing today.
Here's what they have to say.
#1: Host Social Media Events
You can build a loyal, raving community by hosting online events that put the focus on your fans.
A fun and effective online event is hosting a "Fan Page Friday"—it's essentially a virtual networking party where you allow all your fans to share links to their own pages on your page.
The event can last as long as 24 hours or more and is a great way to discover new businesses, get more fans, and build tremendous community while increasing your EdgeRank (news feed visibility), too.
Many page owners launch a Fan Page Friday event every week; however, I find it much more effective to host one about every four to six weeks, as it has a bigger impact. On my last virtual party, several thousand page owners participated, many of whom picked up as much as a hundred or more new fans as a result.
Be sure to include a hashtag like #FacebookFriday and schedule your initial invitation to go out very early in the morning. Then add another couple of invitations throughout the day.