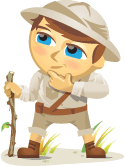 At the Facebook f8 conference earlier this year, founder and CEO Mark Zuckerberg unveiled Open Graph as "the most transformative thing we've ever done for the web" and with that announcement, the disparate strands of the world wide web became more tightly woven.
At the time, and to my surprise, mention of Facebook Credits was minimal at best—but as more information becomes available, it's my prediction that Facebook Credits will be the NEXT major step Facebook takes toward unifying the online experience from simple, social interactions to true social commerce (or when tied to Facebook commerce, labeled as fCommerce).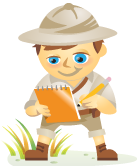 Since Facebook announced the Open Graph API, the response has ranged from "Facebook is the future of the web" to "Facebook is ending privacy as we know it."
Matt Schlict definitely believes the former.
Matt saw Open Graph API as an opportunity to connect people across the web—not just through personal connections, but also by their connection to the most popular content.  Instead of waiting for users to browse one of the 100,000 sites using a form of the Open Graph, he decided to post all of the most popular content in one place, on ItsTrending.com.
What Is ItsTrending.com?
Itstrending.com is a site that collects all of the content shared via Open Graph, and ranks it by the number of times it has been shared.  This guarantees that everything on the site is the most popular content of its kind.