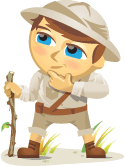 Are you wondering what 2013 might look like for social media marketing?
If the changes seen in 2012 are an indicator, there will be a lot more change in 2013.
To get a grip on what the near future may look like, we tapped the knowledge of 21 social media pros.
Here's what they had to say.
And if you're curious, here were the 2012 predictions.
#1: Ecommerce and Social Media Grow Together
I don't know about the world in general, but I am fascinated with the movement of ecommerce and predict that it will continue to trend in 2013.
When I asked my personal ecommerce expert Gideon Lask (CEO and founder of BuyaPowa), he said one huge trend in ecommerce will be the continued empowerment of the consumer.
"No one telling the shopper what to buy, when to shop and how much to pay. Too many retailers are failing by not realizing that consumers want to do it on their terms. Time to give them the key to the car. Empower them and you'll win loyalty."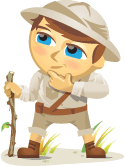 Have you built a loyal following on Twitter but question the value of Facebook for business?  Have you tried and abandoned your Facebook account?
If so, I can relate.  I was there.  My first attempt at using Facebook for business was a big flop.  For the longest time I focused most of my social media marketing efforts on Twitter.
But now my tune has changed. Facebook offers far more opportunities for businesses.  I predict that in the near future, businesses of all stripes will soon declare Facebook as their number-one social media target.
In this article I'll demonstrate why your business needs to invest heavily in Facebook.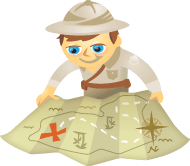 Whether you attend events via Facebook and/or you host your own, this post should interest you. The Facebook Events application is one of the most powerful tools on the platform and there is a fine art to using it effectively.
When setting up the event as an organizer, I highly recommend you leave all the default settings the way they are – that is, allow guests to invite others, upload photos, write on the wall, etc. The reason is that every one of these activities creates news items that go out into the feeds of those individuals and their friends. This is great viral visibility for you and for them. Here is an example of all options you want to check: