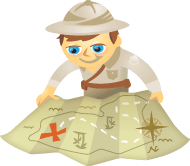 The key to a successful Facebook page is to make sure you have a plan. Specifically, it's crucial that you have a strategy to build your fan base, experiment with promotional opportunities (including Facebook advertising) and customize your page to build brand awareness.
Although there's a lot to consider when growing a successful Facebook page, the rewards of brand exposure, loyal fans and increased revenue are well worth your time and effort!
One way to streamline the time and resources that you put into your Facebook page is to assign a community manager. A community manager is an admin of your page who is responsible for managing the page and making sure it's running smoothly. If you have multiple admins on your page, the community manager is ultimately responsible for managing them as well.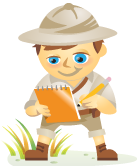 When fifth-grader Kane Swift had to do a science project, he decided to help raise funds for the Susan G. Komen for the Cure campaign.
So he set up a Facebook fan page with the help of his parents. In just one week, he got more than 1,200 fans and raised $400!
"I can understand using Facebook for a fifth-grade science project," I hear you saying. "But how do I use Facebook to market my business? I keep hearing that I should include social media in my marketing campaigns, but I don't have a clue how to do that."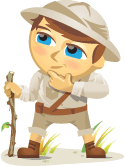 Have you built a loyal following on Twitter but question the value of Facebook for business?  Have you tried and abandoned your Facebook account?
If so, I can relate.  I was there.  My first attempt at using Facebook for business was a big flop.  For the longest time I focused most of my social media marketing efforts on Twitter.
But now my tune has changed. Facebook offers far more opportunities for businesses.  I predict that in the near future, businesses of all stripes will soon declare Facebook as their number-one social media target.
In this article I'll demonstrate why your business needs to invest heavily in Facebook.