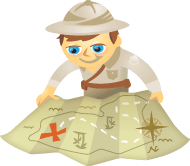 Do your Facebook ads get noticed?
Wondering how creating ads with Power Editor makes a difference?
When you build ads in Power Editor instead of the Facebook Ads Manager, you have more control over your creative elements.
In this article you'll learn how to use Power Editor to create Facebook ads that get results.

Listen now: Play in new window | Download | Embed
Subscribe: iTunes | Android | RSS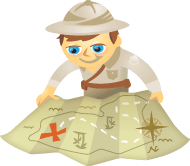 Facebook is trying to make privacy simpler. But as they add more features, privacy always seems to become more complicated.
With the addition of the Facebook Subscribe button, understanding how your Facebook privacy works is more important than ever.
The good news is that Facebook is making it simpler to find the settings for controlling your privacy.
The bad news is that there's a lot of confusion around the Subscribe button and what it means for privacy. So let's start by tackling the privacy issues around the new Subscribe button.
#1: The Facebook Subscribe button
Facebook has made the subscribe setting opt-in instead of defaulted to on. The Subscribe button is designed to allow people to subscribe to your public posts rather than (or possibly in addition to) requesting a friendship. It's a lot like a Twitter follow. You don't approve subscribers. All of your current friends are, by default, subscribed to your posts.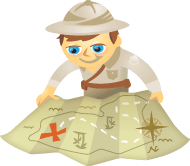 If you build a Facebook Page, will fans come? This is the great hope for many businesses. However, fans do not magically appear from the Facebook mist.
People must be lured to your fan page. And there are some good and bad ways to go about doing this. In this article, I'll share a big myth and 21 ways to drive more fans to your Facebook fan page. (Though Facebook recently changed the "Become A Fan" button to the new, omnipresent "Like" button – and a fan page is called a "Business Page" or "Facebook Page" – we can still call them fan pages and people who join are fans!)
The Big Myth
There's a great myth that once you create a Facebook fan page for your business, the first thing you should do to get fans is invite ALL your friends from your personal profile using the "Suggest to Friends" feature.