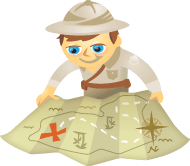 Have you noticed less interaction on your Facebook page in the last few months?
Getting your updates to appear in the coveted news feed is more challenging than ever.
I don't have answers as to how the elusive Facebook algorithm works.
What I do have are some suggestions on how to ensure that your page posts are being seen by your fans to give your page the maximum visibility.
UPDATE: Be sure to check out the new Facebook Pages for more up-to-date information. Facebook rolled out the new Timeline design to Business Pages after this article was published.
#1: Train Your Audience to Watch for Your Content
You want to make sure you are delivering good content so that your audience won't want to miss a thing. The best way to do this is to work toward building super fans. Use these Facebook marketing strategies.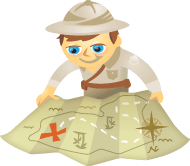 Facebook is trying to make privacy simpler. But as they add more features, privacy always seems to become more complicated.
With the addition of the Facebook Subscribe button, understanding how your Facebook privacy works is more important than ever.
The good news is that Facebook is making it simpler to find the settings for controlling your privacy.
The bad news is that there's a lot of confusion around the Subscribe button and what it means for privacy. So let's start by tackling the privacy issues around the new Subscribe button.
#1: The Facebook Subscribe button
Facebook has made the subscribe setting opt-in instead of defaulted to on. The Subscribe button is designed to allow people to subscribe to your public posts rather than (or possibly in addition to) requesting a friendship. It's a lot like a Twitter follow. You don't approve subscribers. All of your current friends are, by default, subscribed to your posts.