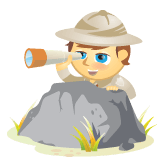 Facebook pages are changing. And that means your business strategy will need to change.
In fact, Facebook has made many new changes that will impact anyone with a Facebook page.
These changes emerged from Facebook's fMC 2012 Conference.
The overall message was that Facebook is looking at pages as a "mission control" point (which is where the MC comes from in the conference title).
Here is an overview of the changes and how brands can take advantage of some of the new features.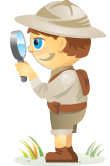 Welcome to our weekly edition of what's hot in social media news. To help you stay up-to-date with social media, here are some of the news items that caught our attention.
This was a VERY big week for social media news. Be sure to see all the new updates from Facebook, Google+, Twitter, Foursquare and more below.
What's New This Week?
Facebook Surpasses 800 Million Active Users: Plus, 350 million people use Facebook via a mobile device.
Major Facebook Features Roll Out
New Facebook Timeline Revolutionizes Your Facebook Experience: Facebook changes its current layout to give you a Timeline where it's easy to share the story of your life.  This new feature will roll out over the next few weeks (signup here for Timeline).  Check out the video below.