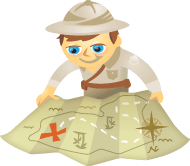 Do you have fake fans on your Page?
Do you know how to tell?
In February, Facebook announced that it had 1.23 billion monthly active users and up to 11.2% of those users are fake.
In this article I'll tell you how to spot fake Facebook fans and what to do about them.
Fake Fans Hurt Engagement
Facebook has been actively trying to get rid of spam and phony profiles since early 2012, but like weeds, they keep coming back.
When Facebook detects spammy comments on your Page or likes from fake Facebook accounts (whether purchased or not), they remove your Page updates from the news feed. You end up losing a significant part (if not all) of your reach and engagement.
In mid-2013 and early 2014, Facebook made big changes to their news feed algorithm in an attempt to filter out spammy and poor-quality content. Pages that provide the most relevant content and have high true engagement have the best chance of appearing prominently in the news feed.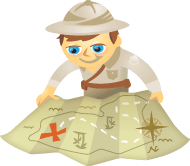 Is your Facebook page secure? With such a critical marketing tool, are you keeping your virtual house locked and safe?
With so much focus on managing the wall and running promotions, Facebook page security is often overlooked.
The good news is that Facebook's security is actually quite effective. SSL encryption greatly reduces the chance of a page being hacked by a malicious script to take over the page or bypass its content.
However, while Facebook's security from external threats is great, there are still threats that every page admin needs to be aware of.
So here are five ways to keep your page safe and secure.
#1: Moderate your page's admins
Many companies collect page admins over time because they fail to remove old ones. Add up the social media managers, graphic artists, web designers and even interns, and pages can have dozens of admins.