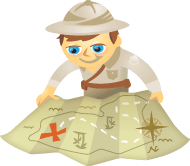 Integrating Facebook into your website is an easy and free way to include a social dimension with the rest of your website business activity.
Facebook provides a selection of free plugins.
By the time you're finished reading this article, you'll understand your options for turning your website into a social hub and how to get started.
Why Facebook on Your Website?
Facebook has a grand vision: to connect the entire Internet, and every website on it, with a layer of social integration. The social network behemoth has been developing tools to assist in the spread of this vision since the introduction of the Open Graph in 2009.
Now, with over 10 social plugins available to the public (and free of charge!), website owners need to decide how best to utilize the available tools for their businesses. The first question you're probably asking is: Do they even work?
Let's look at some of the stats from SearchEngineLand: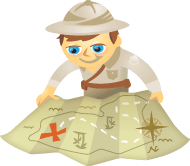 How can you quickly encourage people to become followers of your Facebook page?
This is the most common question I get from clients.  The truth is it takes time to build a new fan base from scratch.
From the day you set up a Facebook page, it does require an ongoing commitment to brand, monitor, and network with people who find interest in your product. Besides quality service, it's important to build close-knit relationships with visitors.
How do you get people to like your Facebook page?  Here are 10 tips…