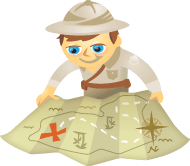 The year is coming to a close and there's been lots of great social media content developed.
Here are our top five articles (in order of popularity) from this year…
Here's a quick overview of the this article:
Study 1: By 2010, 26 Million (1 in 7) U.S. Adults Will Use Twitter Monthly
The study by eMarketer found the following: "In 2009, there will be 18 million U.S. adults who access Twitter on any platform at least monthly. That represents a 200% increase over 2008 levels. Usage will reach 26 million U.S. adults in 2010, a further 44.4% climb."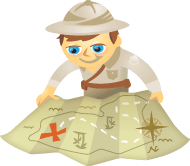 Have you ever wondered, "How do I promote my Facebook fan page?" This article reveals 5 ways to use the power of Facebook to grow your fan base.
Why Do You Need a Facebook Fan Page? You may ask, "Why do I even need a Facebook fan page?" Here's why: Facebook currently has an Alexa ranking of 2. They are the second most trafficked website next only to Google!
This means your Facebook page will be indexed faster on Google and other search engines, so if you don't have a fan page, be sure to add one and promote it.