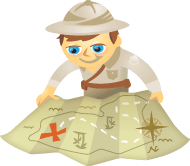 Are you curious what other companies are doing to achieve success with Facebook marketing? You've come to the right place.
This article highlights nine companies (big and small) that have transformed their Facebook presence by implementing innovative Facebook marketing practices.
You're guaranteed to find inspiration for your Facebook marketing efforts here.
These tactics will work for just about any business—large or small, B2B or B2C. So let's dig in!
#1: Cheese & Burger Society
The Cheese & Burger Society is sponsored by the Wisconsin Milk Marketing Board. This page is an innovative way to promote Wisconsin cheese by talking about something many people love—burgers and grilling.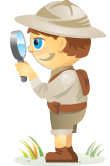 Welcome to our weekly edition of what's hot in social media news. To help you stay up-to-date with social media, here are some of the news items that caught our attention.
What's New This Week?
Facebook Send Button:  You now have the option of adding a Send button to your content, similar to the Facebook Link button. This new button allows your readers to choose people they want to share your content with.