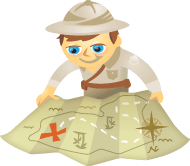 Do you feel overwhelmed by Facebook? Wouldn't it be nice to know specific daily actions you can take to get real results on your Facebook page?
You've come to the right place.
Facebook marketing, when done right, is an extremely powerful tool. It can increase your leads, attract highly targeted prospects and position you as a sought-after industry leader.
To reap these business-building benefits, the key is to develop daily habits.
The following list of six daily habits will keep you focused on what really matters when it comes to Facebook marketing: real fan engagement.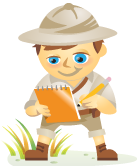 I'm guessing many of you are still sitting on the fence when it comes to putting your business on Facebook.
"Let me get this straight," you may say. "You want me to use Facebook to market my business? Are you crazy?"
Not if you provide products or services to postmenopausal women. Women over the age of 55 make up the fastest-growing Facebook segment, according to Paul Dunay and Richard Krueger, authors of Facebook Marketing for Dummies.
Would your product or service appeal to anyone over 35? "The fastest-growing demographic is the 35- to 54-year-olds… the next fastest-growing demographic is the over-55 crowd."