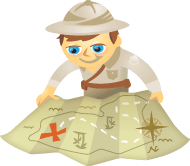 Video is very hot and there's a strong social media connection.  Are you using video to promote your business? Do you know the best ways to leverage this growing form of content?
What follows are 5 ways you can tap into the exploding video frontier—and achieve many social media advantages.
Why Video Now?
The demand for video is already proven:  U.S. audiences viewed nearly 28 billion online videos in November 2009 alone.
The demand for video in a social setting is clearly growing:  Nielsen reports that online video viewing on social networking sites was up 98% in 2009.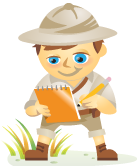 I'm guessing many of you are still sitting on the fence when it comes to putting your business on Facebook.
"Let me get this straight," you may say. "You want me to use Facebook to market my business? Are you crazy?"
Not if you provide products or services to postmenopausal women. Women over the age of 55 make up the fastest-growing Facebook segment, according to Paul Dunay and Richard Krueger, authors of Facebook Marketing for Dummies.
Would your product or service appeal to anyone over 35? "The fastest-growing demographic is the 35- to 54-year-olds… the next fastest-growing demographic is the over-55 crowd."