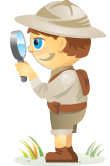 Welcome to our weekly edition of what's hot in social media news.
To help you stay up to date with social media, here are some of the news items that caught our attention.
What's New This Week
Twitter to Remove Share Counts: In a recent update, Twitter announced that "Twitter share counts will no longer appear alongside Tweet buttons AND third-party direct access to tweet share stats will be curtailed."
Blab.im Rolls Out Co-host and Notification Features: The ability to add co-hosts on Blab has been "the most requested feature and an amazing one at that." Blab also added notification controls, which will "let your followers know you're on air."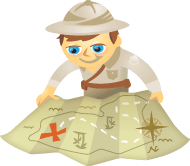 Have you prepared your Facebook page for the holidays?
Are you looking for tips on how to use your Facebook page this holiday season?
If you haven't even started thinking about the holidays yet, it's time!
In this article, you'll find five ways to make your Facebook page festive for the holidays.
Why Customize For Holidays?
According to Mashable, 65% of shoppers tap social media looking for the perfect gift.
Any day now, your fans will start to look at your business's Facebook page for holiday offers, promotions, events and deal information.
To make the most of these page visits, it's important that your Facebook page is ready for the season.
Here's how:
#1: Holiday-themed Cover Photos
When visitors land on your Facebook page, the cover photo is the first thing they see. Use this 851 x 315 px banner-style image to get your visitors into the spirit of the season!
You should change the cover photo of your page on a regular basis, especially during holidays. Why? Because people are browsing more than usual, looking for special offers and gift ideas, and checking out friends' recommendations. Fresh cover photos motivate them to check your page often.