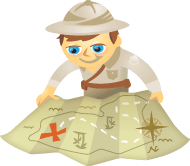 Are you seeking a bigger Facebook presence, but have a small budget?
You may see your small business efforts on Facebook like David compared to the Goliath presence big businesses enjoy.
There's a lot that small businesses can learn from the way big businesses approach Facebook, but the separation between your little company and international corporations isn't as vast as it may sometimes appear.
In this article, I'll show you six ways you can model your efforts after the successful campaigns run by big businesses, and some ways you can even get a leg up on the big guys.
#1: Have a plan and a strategy
Big businesses have plans for their Facebook endeavors. They're focused on strategizing, plotting and forecasting. They have goals in mind and they know the hurdles they're going to have to jump en route to achieving those goals.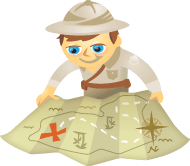 The key to a successful Facebook page is to make sure you have a plan. Specifically, it's crucial that you have a strategy to build your fan base, experiment with promotional opportunities (including Facebook advertising) and customize your page to build brand awareness.
Although there's a lot to consider when growing a successful Facebook page, the rewards of brand exposure, loyal fans and increased revenue are well worth your time and effort!
One way to streamline the time and resources that you put into your Facebook page is to assign a community manager. A community manager is an admin of your page who is responsible for managing the page and making sure it's running smoothly. If you have multiple admins on your page, the community manager is ultimately responsible for managing them as well.