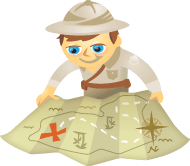 Are you maximizing the marketing power of your Facebook page?  Want to know how?
Keep reading…
There are several lesser-realized features on and around your Facebook page that can be optimized to best reflect your brand.
Let's break down your page visually into 5 major parts to understand best how to optimize your Facebook page: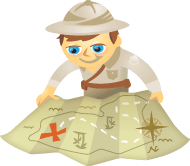 Are you curious what other companies are doing to achieve success with Facebook marketing? You've come to the right place.
This article highlights nine companies (big and small) that have transformed their Facebook presence by implementing innovative Facebook marketing practices.
You're guaranteed to find inspiration for your Facebook marketing efforts here.
These tactics will work for just about any business—large or small, B2B or B2C. So let's dig in!
#1: Cheese & Burger Society
The Cheese & Burger Society is sponsored by the Wisconsin Milk Marketing Board. This page is an innovative way to promote Wisconsin cheese by talking about something many people love—burgers and grilling.