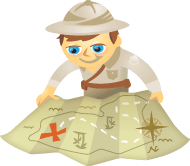 Do you need to increase the visibility of your Facebook page posts?
Are you looking for fresh ideas to quickly create engagement on your Facebook page?
In this article, you'll discover four ways you can create better engagement on your Facebook page using social game.
Why Games?
If you're tearing your hair out worrying about the number of fans interacting with your Facebook business page, moderating your page may not be much fun. Worse still, you may be missing out on getting to know your fans on a deeper level.
The good news is that initiating simple social games on your page's timeline gives your page interaction a boost.
Social games on your timeline encourage comments, shares and likes, and build a sense of community around your brand. Plus, as a side benefit, they are also a lot of fun for you and your fans.
Why Engagement Matters on Facebook
There are more than 15 million business pages on Facebook. Add in Facebook's hundreds of complex algorithms that work behind the scenes to help people see what matters most to them, and it's little wonder that page owners find it frustrating to maintain news feed visibility. Because of the algorithms, fans don't see all updates from every page they like in their news feed.
But every time a fan likes or interacts with a particular type of post on your page, Facebook uses that information to determine what content your fan likes most, and makes that content more prominent in their news feed.
So if your fans are mainly interacting with your images, they'll see more of your images; if they're mainly interacting with your text posts, they'll see more of your text posts. Get the picture?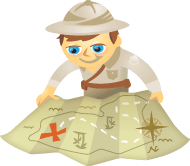 Are you thinking of running a Facebook contest or promotion without using an app?
Would you like to run a contest or sweepstakes on your Facebook page timeline?
On August 27, Facebook made a major change to its promotion guidelines.
Although you can run a promotion directly on your Facebook page timeline without using a third-party app, there are several factors to address before you decide to run your contest.
In this article you'll discover six things to consider before setting up a contest on your Facebook timeline.
#1: Know How You Can and Can't Collect Entries
Facebook's new promotion rules and the accompanying guidelines are pretty straightforward.
You can collect entries by having users post on your page, message your page, comment on or like a page post and use likes as a voting mechanism.
In other words, you can ask users to enter by posting a photo on your page or in the comments on your post, and then select a winner based on which entry has the most likes.
You can ask users to enter with a message to your page, a post on your page or with a comment or like on your post, then randomly pick a winner.
You can also ask users to answer a question and pick the first correct response as your winner.
But you can't ask users to tag themselves in a photo they're not pictured in, ask users to share a post or ask users to post something on their own timelines or their friends' timelines.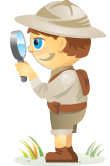 Welcome to our weekly edition of what's hot in social media news. To help you stay up-to-date with social media, here are some of the news items that caught our attention.
What's New This Week?
Twitter Ads for Small Businesses: Twitter ads used to only be for the exclusive large advertisers, but not for much longer. Twitter has "partnered with American Express to make it easy for small business owners to advertise on Twitter. American Express Cardmembers and merchants based in the U.S. will be invited to try this new advertising solution before anyone else, and American Express will give $100 in free advertising to the first 10,000 eligible businesses to sign up."