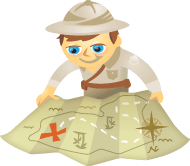 Are you thinking of running a contest on Facebook?
Have you run a contest and had little success with retaining fans past the award date?
One goal of a successful Facebook contest should be to recruit fans who are genuinely interested in you, while avoiding the cheaters and faux fans who are only interested in material gain.
In this article you'll discover five tips to help ensure that your contests attract genuine fans.
#1: Award Appropriate Prizes
Don't offer attractive prizes that have nothing to do with your brand.
Everyone wants an iPad—not just your potential customers. A free vacation will not just attract fans who are interested in your beauty products, but pretty much anyone who sees the contest.
An appropriate award deflects the prize-hunters who hide your posts or unlike your Page as soon as the prizes have been awarded.
Offer a prize that interests your current or future customers. If your contest attracts entries from people who have no reason to become your customer, change it.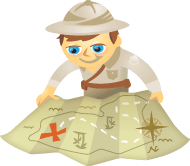 Are you looking for ways to grow your email list?
Can email list-building and Facebook promotions work well together?
In this article I'll outline the potential synergies of email marketing and Facebook promotions.
Included will be a dive into example Facebook Page promotions and how companies can use them to build their email lists.
Why Email?
Email marketing continues to be a strong method digital marketers use to inform, educate and push information to opt-in recipients. It is a universally used tool that everyone sits down to check at work or home.
As outlined in a past interview with Mike Stelzner, Christopher Penn notes that email is an important "push medium."
Email serves as one leg of a three-legged marketing tool along with a blog and social media. Within this three-pronged strategy, email is the distribution mechanism, while a blog is the content center and social media is the conversation mechanism.
When new content is posted on a blog, email can be a method of distributing notice of the new article, while social media offers a conversation mechanism for users to talk about the content.
For many companies, their email list is really the foundational marketing piece. It's a jewel of great value containing the names and direct contact method of customers and would-be customers that enables them to "get in front of" these people regularly.