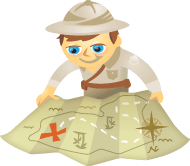 Do you manage a Facebook page?
Are you overwhelmed by the amount of statistics you have access to in Facebook Insights?
Would you like to know the statistics you need to track to help you boost your growth and visibility?
In this article, I'll show you six ways to improve your Facebook page performance with statistic comparisons.
Getting Started
I've already shared with you the 6 Facebook metrics that you need to focus on to better understand your Facebook page performance. But understanding how you're performing is only the first step of the process.
What really matters is not only to understand the key metrics, but also to understand how you can improve them!
This article will focus more on how to improve the performance of your Facebook content with the fan base you already have. If you want to increase your fan base, you should check out this great article from Andrea Vahl.
By looking at each key Facebook metric individually, it's very hard to understand how you can improve it. But when you compare one metric to another relevant metric, you can see what's wrong.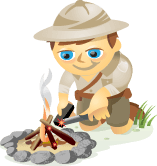 Are you wondering how your Facebook Page compares to competitors?
What can you do to improve your performance?
Insights into how your competitors are using Facebook can help you better understand your audience on Facebook and how they use Facebook.
In this article, I'll review 5 different tools that can be used to help you compare your Facebook Page against competitors and identify tactics to help you improve your Facebook marketing.
#1: Compare Your Statistics With AgoraPulse Barometer
AgoraPulse provides a free tool called the AgoraPulse Barometer, which performs an analysis of your Facebook Page and compares it against other companies' Pages (that also used this tool) that have a similar number of fans.
The Barometer calculates the average percentage for several criteria based on your last 50 posts. The resulting report shows the score for your Page in black compared with the average score in red for other Pages that ran this assessment.
Information provided in the chart above includes:
Fans Reached. This is the average number of fans who receive your content. Facebook generally shares your content with a small percentage of fans unless you have a very engaged community. The key to increasing this figure is having a community that comments, likes or shares your posts.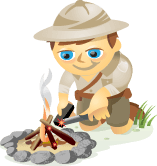 Do you want to improve the results of your social media marketing?
Measuring your social media performance is key to getting great results.
You need the right tools to measure those results.
In this article, we'll go through 3 analytic tools to help improve your results on social media.
#1: Mention – Monitor Your Brand Anywhere on the Web
Mention is an excellent social media and web monitoring tool. You set up alerts based on keywords, and content related to those keywords is displayed through the Mention application or sent to you via email or social media.
When you monitor and track keywords, you can find potential business, build relationships with new people and respond quickly to situations that could damage your brand.
There are many monitoring tools available, but many either are very expensive or have limitations.
For example, you may use Google Alerts to track keywords mentioned on the web. However, I've found these alerts are not nearly as comprehensive as Mention. Google Alerts also does not provide the functionality that's essential to manage and proactively respond to these alerts. Mention provides this functionality.
Mention is a very cost-effective and comprehensive solution that monitors your alerts across a variety of sites.