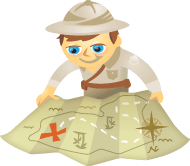 Wondering what works and what doesn't for your Facebook page?
Or are you overwhelmed with all of the Facebook tactics you read about?
No matter how long you've had a Facebook page, it's good to review some of the basics for creating a page for your business.
This article includes six simple tips that will make you a more effective admin and make your page more professional starting today.
#1: Check Your Wall-posting Preferences
Does your page get a lot of, ahem, critical commentary on its timeline? Or maybe just more than you have time to deal with easily? If so, it might be time to set your page's Posting Ability tab so that only your page admins can post.
Here's how: Choose Edit Page from your Admin panel. Then choose Edit Settings.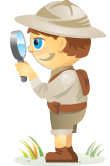 Welcome to our weekly edition of what's hot in social media news. To help you stay up-to-date with social media, here are some of the news items that caught our attention.
What's New This Week?
Facebook Releases Camera: The new Camera Facebook app has similar features to Instagram which was recently purchased by Facebook for $1 billion.