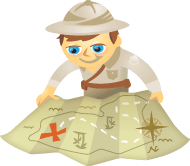 Would you like to drive more Facebook traffic to your website?
Is quality Facebook traffic important to your business?
Getting Facebook fans to your website (and then hopefully onto your email list) is even more critical with Facebook's recent announcement of decreased organic reach for pages.
Use these five steps to help you get more traffic Facebook to your website.
#1: Make Sure You Have a Steady Stream of Shareable Content on Your Website
If you have a website that never changes, you're going to struggle to get much traffic to it. Posting links to the same page on your site over and over is as futile as Sisyphus rolling the boulder up the hill.
These days, the name of the game is content marketing and you had better figure out how your business can participate.
The fresh, new content you post on your site is important—not only for social media marketing, but also for search engine optimization. Google rewards sites featuring fresh content with higher ranking. But you don't have to post epic blog articles three times a week to win at the content marketing game. Posting something new and helpful once a week or even once a month can benefit your website traffic.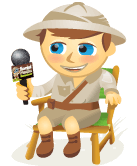 Are you wondering how to get your updates into your fans Facebook news feeds?
Did you know that 90% of the people who click your Facebook fan page don't come back to your Facebook page?  They are more likely to read your content in their own Facebook news feed IF you know how to make sure it shows up there…
In this edition of Social Media Examiner TV, Mari Smith explains seven ways to get noticed on Facebook with Facebook news feed optimization.
After you watch this video, share your feedback and see the show notes below!