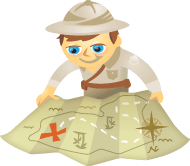 Do you manage a Facebook page?
Are you looking for an easier way to manage your tasks?
In this article I'll share four tips that will increase your value to your community.
About Community Managers
The role of community manager has been around much longer than Facebook. In fact, I like to think of the community manager as a modern-day Andy Griffith. You help people out, give advice, get to know the neighbors and occasionally keep the peace and lay down the law. The analogy isn't perfect, but you get the idea.
You may start out as the sole admin on your Facebook page, but as your business and Facebook presence grow, you may need help (after all, Facebook is open 24-7). You may want to hire a community manager to facilitate the discussions, postings and moderation.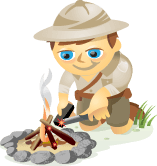 Are you avoiding Facebook for marketing?  Maybe you're wondering, "Why should I care about Facebook?"
There's a lot of misconceptions and frustrations floating around when it comes to Facebook.
In this article, I'll help debunk some of the big Facebook myths that may be preventing you from an amazing opportunity.
Why Facebook Marketing?
First and foremost, Facebook, like other social media, is a phenomenal way to become more visible and successful by making a face for yourself online.
Facebook is now the largest social network on the planet with over 500 million active users, long ago surpassing former social networking giant MySpace—and it continues to grow at 1 million new users a week.
Considering those numbers, you have to ask yourself—do you think your target market might be there? And if you're not there, what might you be missing?