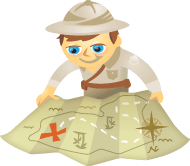 Unless you can get people to click your "Like" button, your Facebook strategy will be as limp and lifeless as Matt LeBlanc's post-Friends career.
That's because the vast majority of consumer Facebook interactions don't occur on your fan page, but rather in the newsfeeds of your fans. In fact, research from Jeff Widman of Facebook fan page consultancy BrandGlue (and a presenter at Facebook Success Summit) estimates that 199 out of every 200 interactions (99.5%) come from the user's wall (or newsfeeds). This means that almost nobody is coming back to your fan page after they visit it the first time.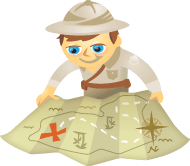 Do your Facebook fans have questions they want answered? Would they like to have access to industry experts who can answer their questions?
Are you aware of the Facebook Friday expert sessions Social Media Examiner has been doing?
Here's how they work.  We bring an expert to our Facebook wall for an hour to answer questions.  The expert gets great exposure and the fans get their questions answered.
These sessions  are a great way for fans to quickly get the information they need. And you can model this for your business. These open Q&A sessions with industry experts are a great way to encourage engagement with your fans and get your updates to show up more in your fans' news feeds.