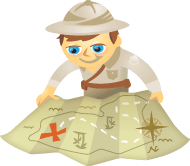 Do you have a Facebook Page and a Facebook personal profile?
Are you trying to figure out how to work your business life into your personal life on Facebook?
Well, have no fear. I'm going to lay it all out for you and dive into some of the reasons the two sides of your Facebook life should be linked together.
You may also want to review your Facebook privacy settings to help you understand what's visible on your personal profile.
Here are 9 tips for understanding how your Page and your profile work together.
#1: Understand That Your Page and Your Profile Are Very Separate
Even though you log into your profile to get to your Page and they look like they are linked together, no one else knows which Pages are attached to your profile.
When you log in using the email address you use for your personal profile, you can then switch to use Facebook as your Page. Think of it as having to get to your Business Page via your personal profile.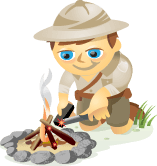 Are you wondering what to do about the new Facebook page changes? This article will explore the important changes and what it means for your business.
On Thursday, February 10, Facebook finally pulled the trigger and announced the updated layout of Facebook pages. They made the change to bring them more in line with the recently redesigned personal profiles and to provide a more consistent user experience.
As with any major change to the Facebook user experience, the new design and features were accompanied by complaints, but overall, were well received.
Let's take a closer look at these changes and what they mean for your business.