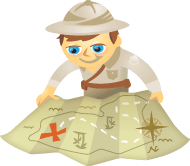 Not using Facebook for business yet? Wondering where to start?  Already on Facebook, but not sure if you've done everything right? Well look no further.  Bookmark this article.  It will be your comprehensive guide to using Facebook.
By the way, you're not alone. There are still many business owners and marketers who don't quite know where to start—they struggle to gain momentum and achieve measurable results from their efforts.
This post is designed to help you understand what Facebook can do for your business and lead you through a step-by-step process for getting started on building a compelling presence and optimizing your Facebook marketing.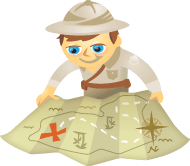 Perhaps you have a Facebook Fan Page and even some fans.  But now what?  How can you encourage your fans to act and interact?
In my prior post I covered the various sources and types of content you can post on your Facebook fan page. I also talked about the importance of consistent updates.
However, just like the "Field of Dreams" – if you build a fantastic fan page with plenty of quality content, will they come and will they stay?
They will come and they will stay if you give your fans good reason to engage.