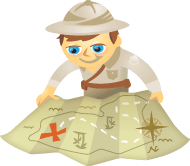 Do you want to target a segment of your Facebook audience?
Have you considered dark Facebook posts?
Dark (unpublished) posts are a great way to tailor different messages to various audiences without posting multiple messages to your page timeline.
In this article you'll discover four ways to use dark Facebook posts for your business.
Why Dark Posts
Before getting into how to use dark Facebook posts, it's important to understand what dark posts really are, and just as importantly, what they are not.
Dark posts (also known as unpublished posts) are not the same thing as targeted posts, but they do have much in common. They both allow you to promote posts to specific fans of your page. However, there are two main differences.

Listen now: Play in new window | Download | Embed
Subscribe: iTunes | Android | RSS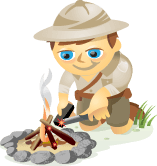 As a business owner or marketer, knowing the profile of your target audience is extremely important. That's step one, and all good marketing campaigns rely on the fact that you've got this figured out.
If you're using Facebook for business, there are some powerful tools at your disposal.  Because Facebook has over 400 million active users and is one of the most frequented websites in the world, it only makes sense to use it to your advantage. Why buy a Porsche when you've got a Ferrari in the garage, right?
This article will show you how to benefit from Facebook's amazing insight and analytics.