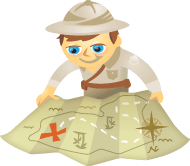 Are you looking for creative ways to discover what your readers' interests are?
Imagine your online community is a group of hungry people who walk up to a table where you have a spread of finger foods and appetizers. That's your online content.
By watching which items disappear quickly, you learn what your audience truly wants. That's the content that satisfies their hunger. And that's what you need to give them.
In this article I'll show you 8 ways to discover what topics satisfy the hunger in your online community.
#1: Ask your community
Most businesses assume that they know what their online community wants to hear from them. There's nothing like doing a reality check by asking your community directly. What you learn might surprise you.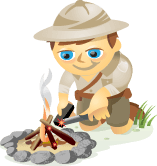 As a business owner or marketer, knowing the profile of your target audience is extremely important. That's step one, and all good marketing campaigns rely on the fact that you've got this figured out.
If you're using Facebook for business, there are some powerful tools at your disposal.  Because Facebook has over 400 million active users and is one of the most frequented websites in the world, it only makes sense to use it to your advantage. Why buy a Porsche when you've got a Ferrari in the garage, right?
This article will show you how to benefit from Facebook's amazing insight and analytics.