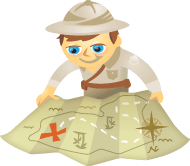 Want to grow your email list or drive more people to your business?
Are you looking for ways to connect Facebook to your business goals?
In this article, I'll show you common goals of four different industries and how Facebook apps are helping meet those goals.
Why Facebook Apps?
What kinds of apps (also known as tabs) do you have on your Facebook page?
Are you using the right features on those tabs to support your business goals and Facebook strategy?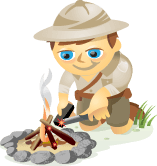 Now that Facebook is fully supporting custom iFrame tabs and phasing out FBML and the Static FBML support, many page admins are wondering how best to add functionality to their iFrame tabs.
For example, how do you add popular FBML tags that facilitated interaction on Facebook, such as Reveal/Fan-Gating, Multi-Friend Invite, Share button, Like button and Comments.
Facebook Social Plugins to the Rescue!
Fortunately, a subset of the XFBML tags (a.k.a. Social Plugins) intended for use on websites to integrate them into Facebook's "social graph" also work great on iFrame tabs.