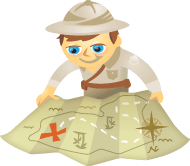 Do you manage a Facebook page?
Are you overwhelmed by the amount of statistics you have access to in Facebook Insights?
Would you like to know the statistics you need to track to help you boost your growth and visibility?
In this article, I'll show you six ways to improve your Facebook page performance with statistic comparisons.
Getting Started
I've already shared with you the 6 Facebook metrics that you need to focus on to better understand your Facebook page performance. But understanding how you're performing is only the first step of the process.
What really matters is not only to understand the key metrics, but also to understand how you can improve them!
This article will focus more on how to improve the performance of your Facebook content with the fan base you already have. If you want to increase your fan base, you should check out this great article from Andrea Vahl.
By looking at each key Facebook metric individually, it's very hard to understand how you can improve it. But when you compare one metric to another relevant metric, you can see what's wrong.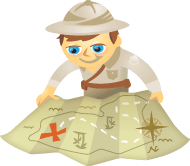 Have you noticed less interaction on your Facebook page in the last few months?
Getting your updates to appear in the coveted news feed is more challenging than ever.
I don't have answers as to how the elusive Facebook algorithm works.
What I do have are some suggestions on how to ensure that your page posts are being seen by your fans to give your page the maximum visibility.
UPDATE: Be sure to check out the new Facebook Pages for more up-to-date information. Facebook rolled out the new Timeline design to Business Pages after this article was published.
#1: Train Your Audience to Watch for Your Content
You want to make sure you are delivering good content so that your audience won't want to miss a thing. The best way to do this is to work toward building super fans. Use these Facebook marketing strategies.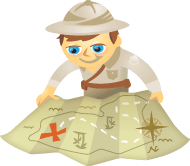 Whether you attend events via Facebook and/or you host your own, this post should interest you. The Facebook Events application is one of the most powerful tools on the platform and there is a fine art to using it effectively.
When setting up the event as an organizer, I highly recommend you leave all the default settings the way they are – that is, allow guests to invite others, upload photos, write on the wall, etc. The reason is that every one of these activities creates news items that go out into the feeds of those individuals and their friends. This is great viral visibility for you and for them. Here is an example of all options you want to check: