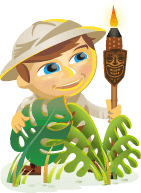 Do you want to grow a massive Facebook following?
Are you wondering how an organic Facebook strategy can be successful?
To learn how to grow a huge organic following on Facebook using techniques you have likely never heard of, I interview Holly Homer for this episode of the Social Media Marketing podcast.
More About This Show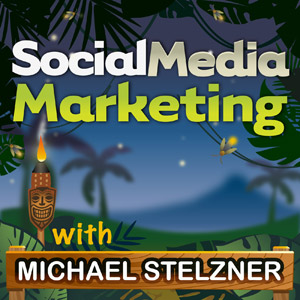 The Social Media Marketing podcast is a show from Social Media Examiner.
It's designed to help busy marketers and business owners discover what works with social media marketing.
The show format is on-demand talk radio (also known as podcasting).
In this episode, I interview Holly Homer of KidsActivitiesBlog.com to find out how her Facebook page fan base grew from 7,000 fans to more than 530,000 fans in only 8 months without using Facebook advertising or crazy gimmicks.
Holly shares how beginners can develop their own Facebook strategy.
You'll discover the unfortunate circumstance that jumpstarted Holly's success.
Share your feedback, read the show notes and get the links mentioned in this episode below!
Listen Now
Listen now: Play in new window | Download | Embed
Subscribe: iTunes | Android | RSS
You can also subscribe via
iTunes
,
RSS
,
Stitcher
,
SoundCloud
or
Blackberry
.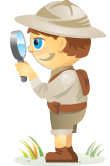 Have you wondered, "How often should I post articles on my blog?" or "How does my social media reach impact lead generation and traffic?"
Two brand-new studies by HubSpot and Edison Research provide fresh insights on these important questions. Consider these five findings as you enhance your social media and blogging strategies.
#1: More frequent blog posts bring greater traffic and leads
C.C. Chapman and Ann Handley like to say that starting a blog is like having a baby. You can't put it back and you have to keep feeding it. The question is how often do you need to feed your blog to get real results?
HubSpot found in their 2011 State of Inbound Marketing report that a vast majority of bloggers post once per week, with a significant 29% only posting monthly or less.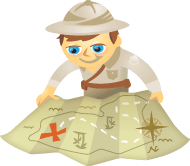 If you build a Facebook Page, will fans come? This is the great hope for many businesses. However, fans do not magically appear from the Facebook mist.
People must be lured to your fan page. And there are some good and bad ways to go about doing this. In this article, I'll share a big myth and 21 ways to drive more fans to your Facebook fan page. (Though Facebook recently changed the "Become A Fan" button to the new, omnipresent "Like" button – and a fan page is called a "Business Page" or "Facebook Page" – we can still call them fan pages and people who join are fans!)
The Big Myth
There's a great myth that once you create a Facebook fan page for your business, the first thing you should do to get fans is invite ALL your friends from your personal profile using the "Suggest to Friends" feature.