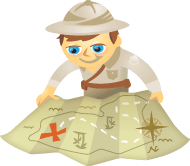 Not using Facebook for business yet? Wondering where to start?  Already on Facebook, but not sure if you've done everything right? Well look no further.  Bookmark this article.  It will be your comprehensive guide to using Facebook.
By the way, you're not alone. There are still many business owners and marketers who don't quite know where to start—they struggle to gain momentum and achieve measurable results from their efforts.
This post is designed to help you understand what Facebook can do for your business and lead you through a step-by-step process for getting started on building a compelling presence and optimizing your Facebook marketing.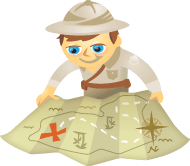 The year is coming to a close and there's been lots of great social media content developed.
Here are our top five articles (in order of popularity) from this year…
Here's a quick overview of the this article:
Study 1: By 2010, 26 Million (1 in 7) U.S. Adults Will Use Twitter Monthly
The study by eMarketer found the following: "In 2009, there will be 18 million U.S. adults who access Twitter on any platform at least monthly. That represents a 200% increase over 2008 levels. Usage will reach 26 million U.S. adults in 2010, a further 44.4% climb."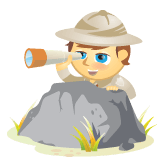 Avaya can hear you. Maybe you just praised the communications giant online – or took its name in vain. Whatever you said, it's on the company's radar.
At a time when businesses are using social media to promote content and start discussions, Avaya has found that listening trumps talking.
"We're listening to social media and responding," said Paul Dunay, Avaya's social media ringleader, who is global managing director of services and social media marketing.
"There is no Tweet that goes unturned. No forum post that goes unturned where our name is mentioned."
What began as a way to engage and support customers has evolved beyond even Avaya's expectations. And if Avaya ever doubted its investment in social media, those concerns are now put to rest.
A recent quarter-million–dollar sale, which began on Twitter, soundly answered that question.